How to Increase Sales and Grow Your Business Using Food Carts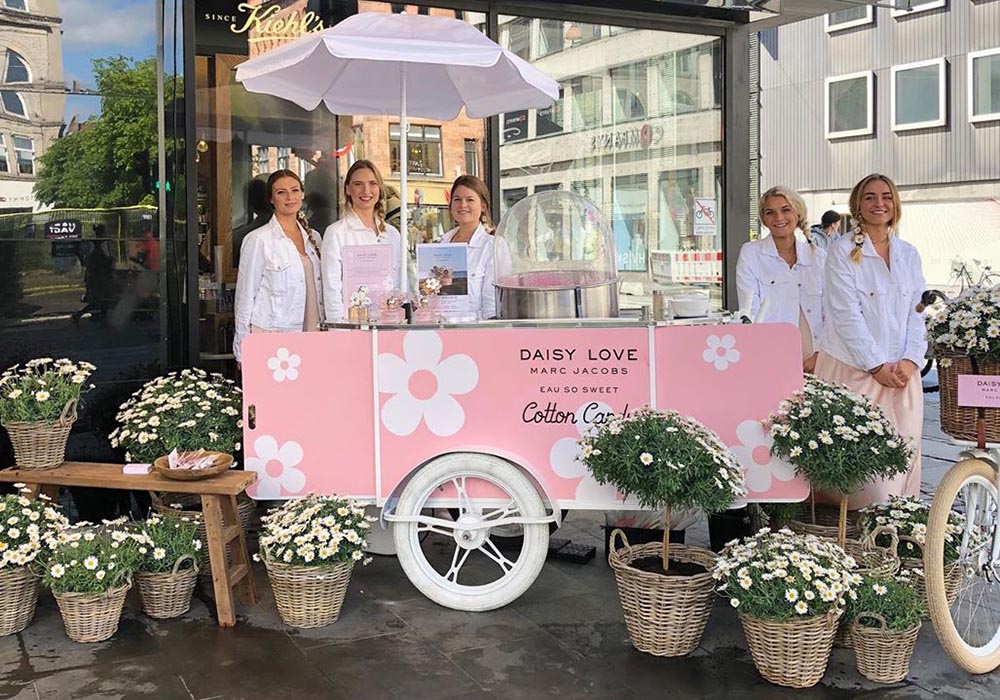 Propelled by an increase in use and popularity, especially in the last decade, food carts have come a long way from their humble beginnings as wooden hand carts.
Nowadays, not only are they built from modern materials such as stainless steel and innovative alloys, but they're also showing a great deal of variety, both in terms of function and design.
And it's precisely this variety that gives food carts their tremendous business potential.
No longer bound to the lone hot dog vendor stereotype, a food cart can be a valuable asset for any type of business, be it small or big, from independent street food ventures to coffee shops, restaurants and even hotels.
Its size and features allows it to be used in many ways, outdoors and indoors, as a temporary mobile salespoint or as a stationary one in a permanent location. 
But a food cart's most important – though often understated – quality is that, unlike any other vending platform, it can take a global brand locally, into the heart of any community and, vice versa, a local product to new markets, attracting more customers and business opportunities.

Speaking of qualities, here are what we consider to be the main ones:
Cost
With prices ranging from several hundreds to several thousand euros, a food vending cart is an affordable investment for most businesses out there – if not all – which is what makes it the preferred choice of street vendors all over the world.
It also offers the best value for money in terms of features and has the highest return of investment among its counterparts, with food carts owners being able to recover their spend in a very short amount of time – from several weeks to several months.


Versatility
If this adage hasn't been invented yet, let me be the first to say it: whatever your business, there's a food cart for it. 
Modern-day food carts for sale are built to accommodate many different kinds of appliances necessary to daily trade, from cooling units and hot plates to state of the art espresso machines, crepe makers and pozzetti counters.
Besides this variety in functionality, some food carts also demonstrate a high-degree of versatility in their day-to-day use. For example, our food carts are suitable for outdoor and indoor use and can be operated as push carts or towed by e-bikes.
This allows for a wide range of applications, from good ol' street vending to catering at parties and events. Which brings us to:


Maneuverability
Food carts are, by definition, easy to push, tow and maneuver, which is highly convenient when it comes to moving between locations or changing the designated trading spot. 
To make things even easier, newer models can be equipped with an electric motor and steering system such as our e-mobility kit, designed to take the weight out of the push.


Mobility
The most important feature all food carts share is MOBILITY. 
It may sound underwhelming but, in today's fast-paced business environment, with so many brands and products competing for people's attention, being mobile is a priceless advantage. 
While the traditional business model is heavily reliant on clients showing up to one's doorstep, a food cart enables you to reverse this flow at minimal costs.
In short, food carts are not just about food, they are immersive business solutions with the in-built capacity to penetrate new markets and generate real-time sales, referrals and word-of-mouth marketing.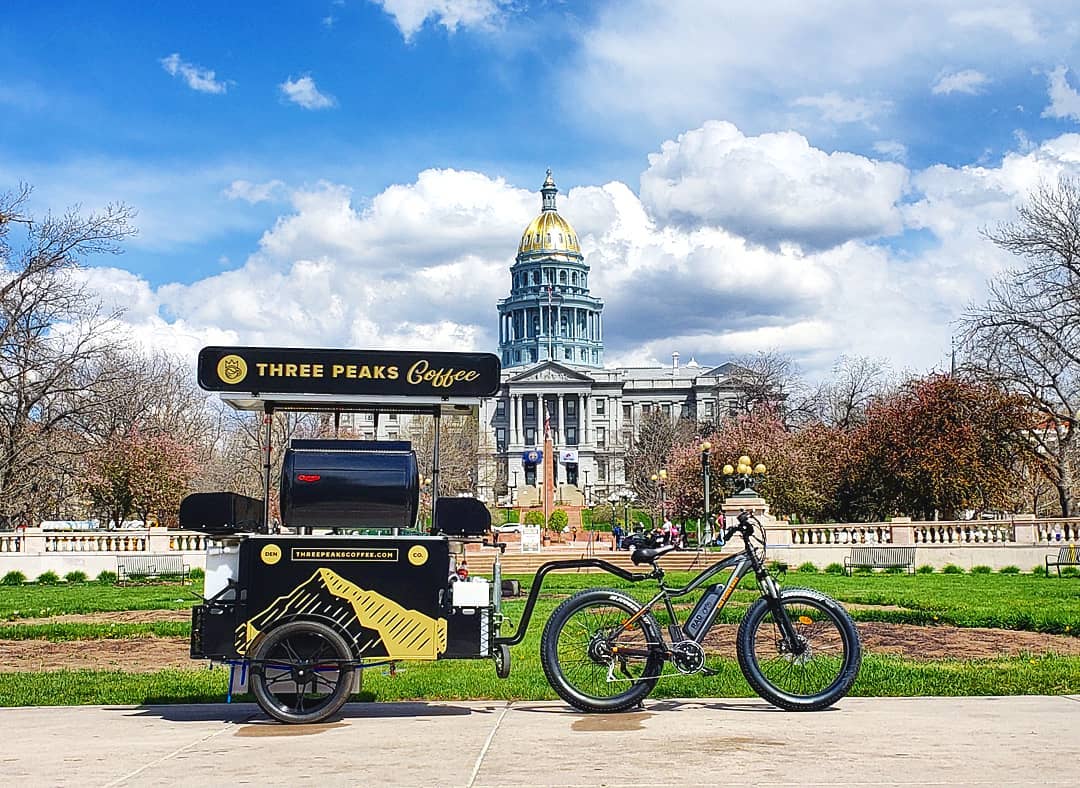 And this takes us to:
How to Use Food Carts to Increase Sales and Grow Your Business (with examples)


1. As Mobile Point of Sales


The most obvious one out of the bunch since what are food carts if not eateries on wheels?
But the less obvious truth is that they're not just for street food vendors but also for bigger, well-established businesses with brick and mortar premises, such as restaurants, cafes, bakeries, and for household brands that aim to take their products beyond the limitations of physical stores.
As food carts manufacturers, we've served clients across all these categories. Lately, however, we've seen an increase in B2B orders, in part due to the restrictions imposed by the COVID 19 pandemic, and also because food carts are an inexpensive way of diversifying sales channels. 
Example:


Brave Bakers UK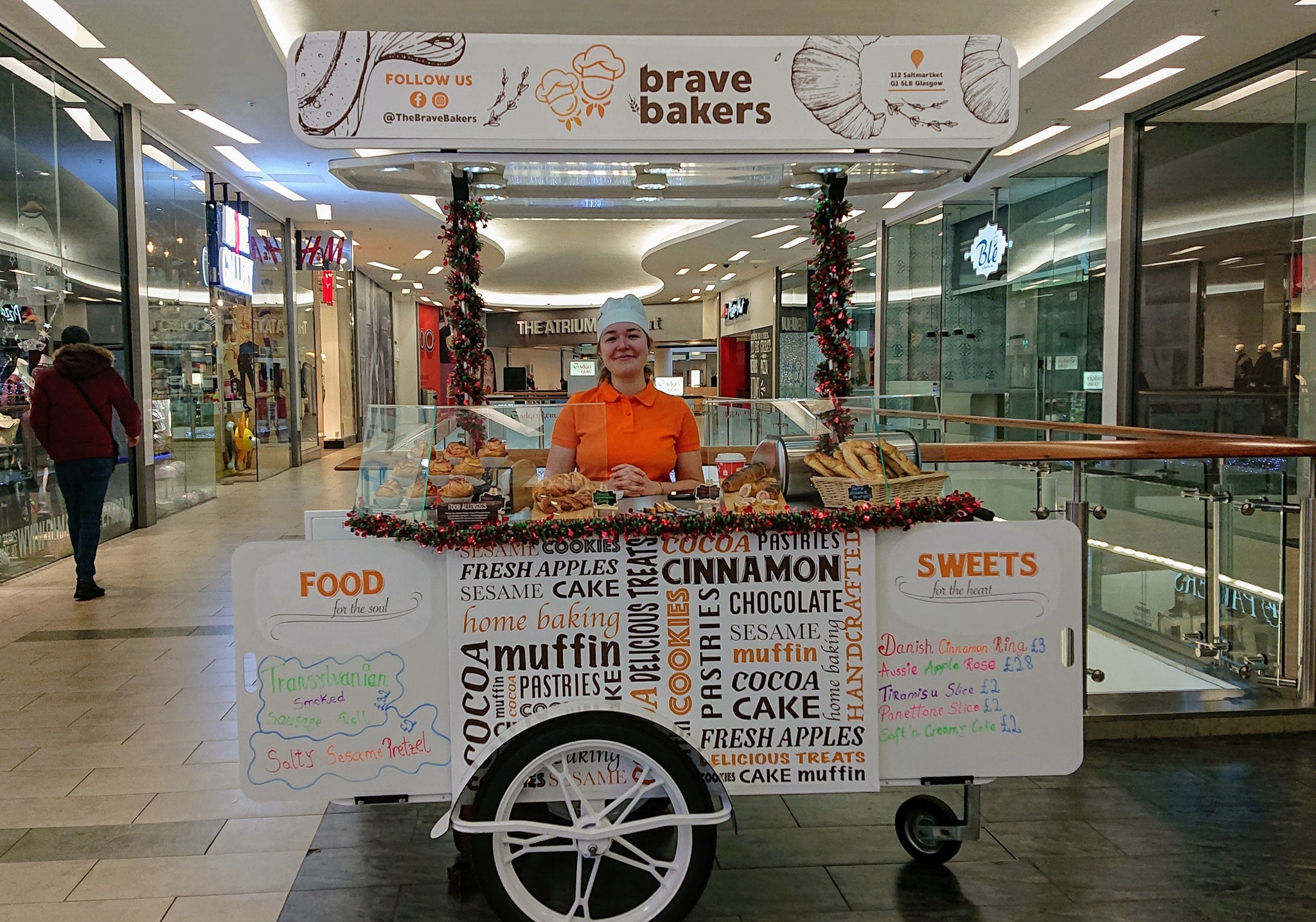 A family-run bakery from Glasgow, UK, Brave Bakers needed a vending cart to take their delicious pastries out of the shop and further within their community. They decided on a basic food cart, which they're currently using as a secondary point of sales in one of the local malls as well as a mobile bakery cart at various events.
Here's their testimonial:
"I am very pleased with the vending cart. Even if initially, for a small business that had just started a few months prior, the cart seemed a bit expensive, after we received it through a surprisingly fast international delivery, we discovered how meticulously it was built and how much emphasis has been placed on details. The raw materials used are high quality, the cart itself is easy to maintain and, visually, it brings a strong element of distinctiveness. Very practical and spacious and, at the same time, versatile and easy to move around, even when trailed by a regular bicycle. Besides the cart's unique design, another important aspect for us is that it made it much easier to attend various events – now we don't have to worry about stands, tables, storage spaces, boxes, accessories and even electricity. I can wholeheartedly say that the cart it's worth the price." – Petru Blaj, Brave Bakers, UK


Kødbyens Is


Kødbyens Is is an artisan ice cream brand founded in the heart of Copenhagen, Denmark. Their ice cream is made by hand, using unique recipes "inspired by the Italian approach but mixed with their own Nordic touch". The company uses one of our ice cream carts both as a mobile ice cream shop and for catering at local events.
2. To Cater at Private, Corporate or Community Events


For businesses in the food & beverage industry, one of the fastest and most effective ways to generate more revenue is through off-premise catering.
Social occasions, whether private or public, can be very lucrative, especially for restaurants and cafes with unique concepts and flavours. But while the prospects are promising, the logistics involved are often complicated.
A food cart can simplify this process, as seen in the example below:


Pravalia Lu' Mihai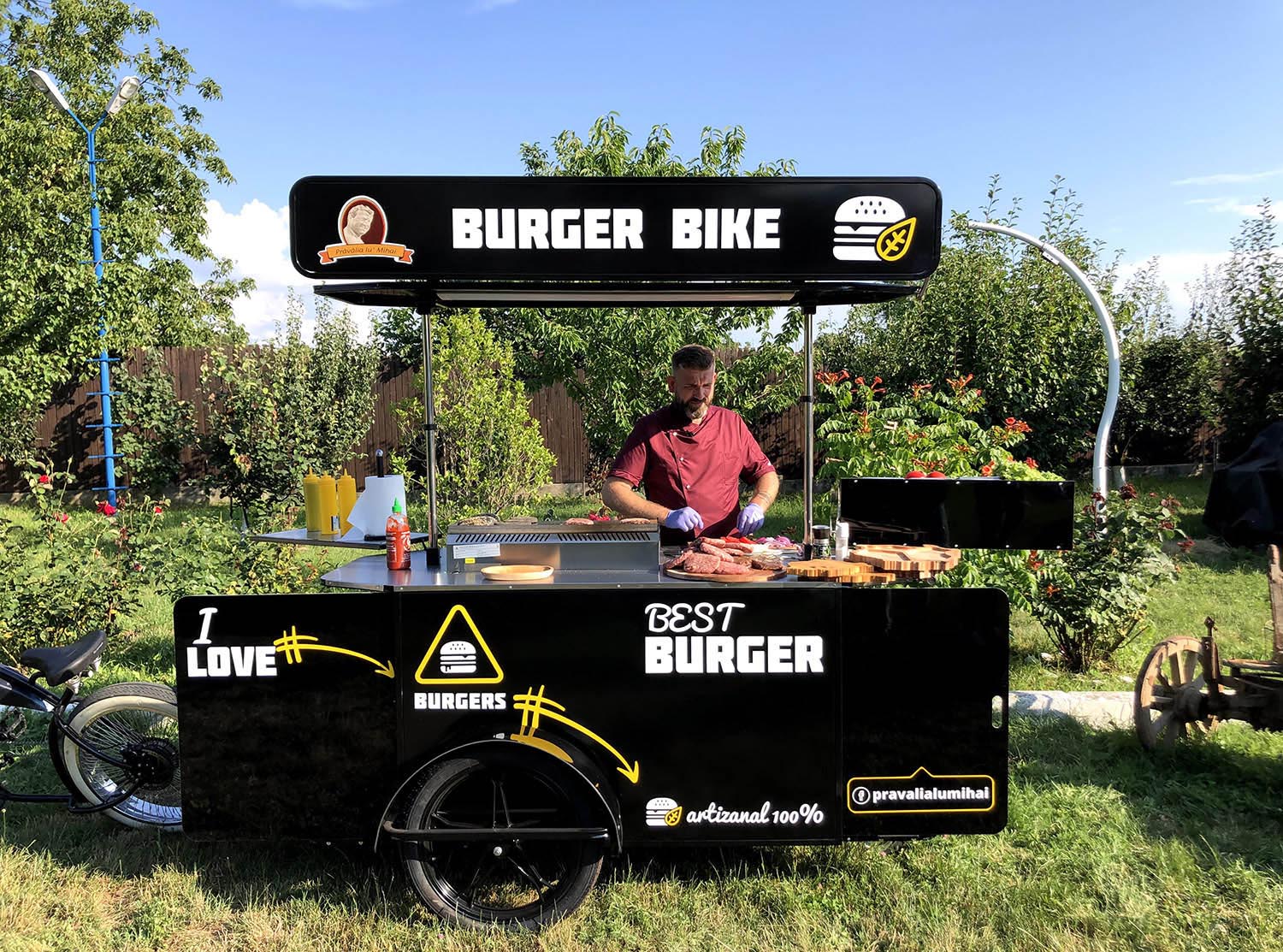 Pravalia Lu' Mihai (translation: Michael's Store) is an artisan food bistro located in Romania, close to where our factory is. The owner, a talented chef specialized in the art of fine burgers, wanted a mobile platform for catering at events, small enough to fit in the back of a van yet with an adequate amount of space for cooking and storage.
Our Grill & Burger Cart XL was the best solution for him, and you can also see it featured here.


Outright Promotions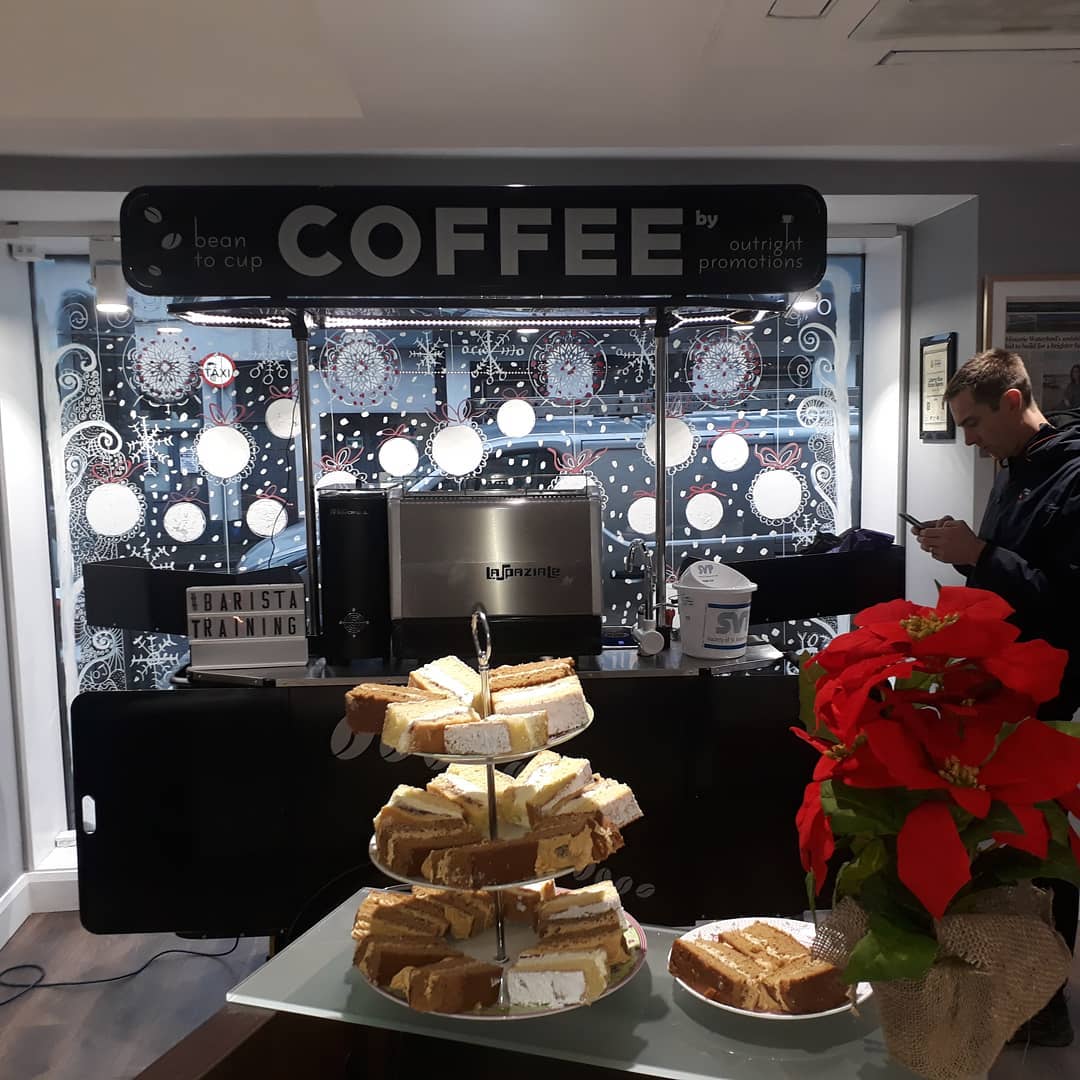 Established in Ireland, Outright Promotions is a company that offers tailored coffee catering services. Combining artisan coffee with personalized branding, the team uses two Basic Coffee Carts for catering at social occasions such as private celebrations, corporate events and community gatherings.
3. As Addition to Premises


While for some businesses the aim is to expand beyond their locations, for others, a food cart works best as a complementary addition to their premises. Examples:


Ku De Ta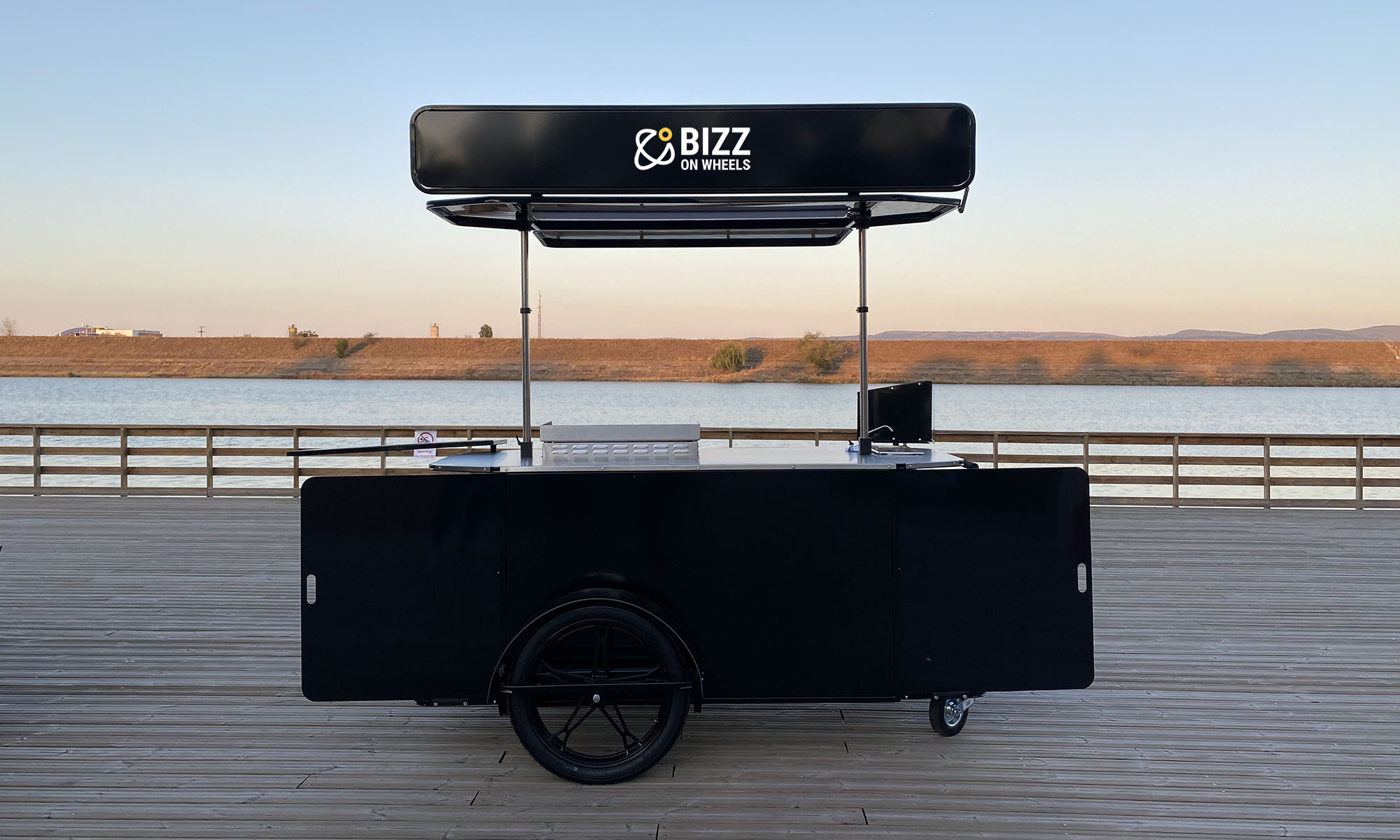 A newly opened lounge, Ku De Ta was looking for a way to diversify its menu and make the most out of their spacious riverside terrace with breathtaking views. They added a Grill & Burger Cart XL on the premises and, in the first weekend alone, they sold more than 400 hot dogs and 400 burgers, proving itself an instant success.


Fratelli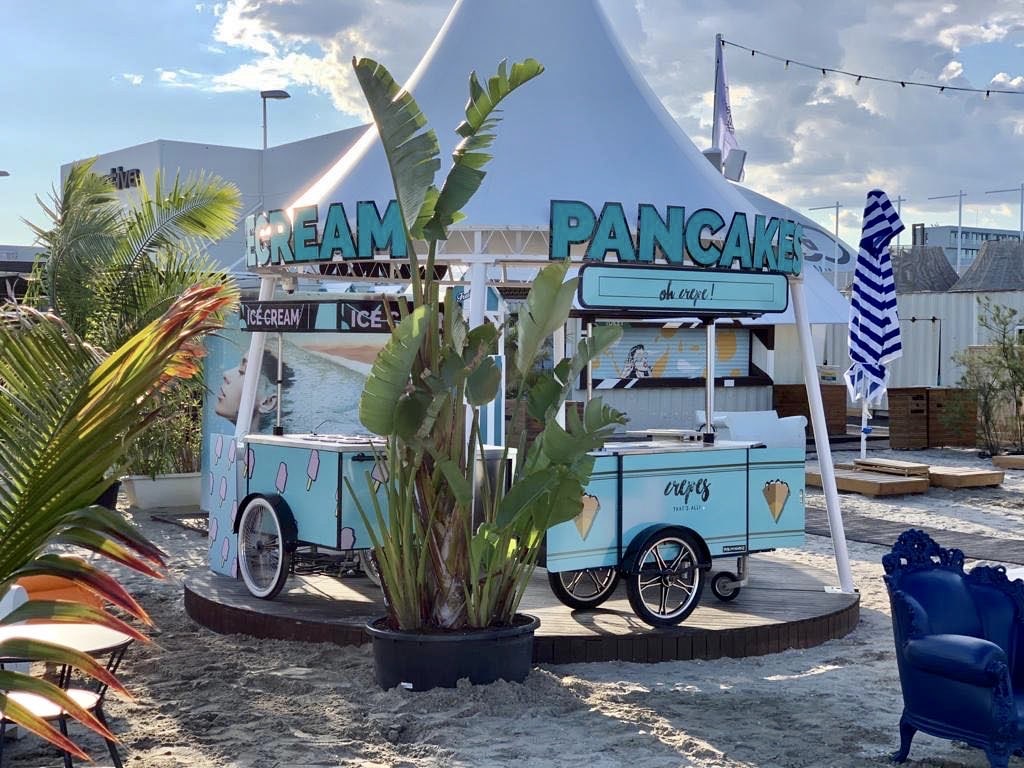 Fratelli is one of the most beautiful seaside venues in Romania, with a private beach, lounge and club that rival the ones on the French Riviera. In 2018, Fratelli purchased two food carts from our range – a Crepe Cart and a Pozzetti Gelato Cart – which they installed on their beach front, delighting their guests and increasing their beach revenue.


The Louvre Abu Dhabi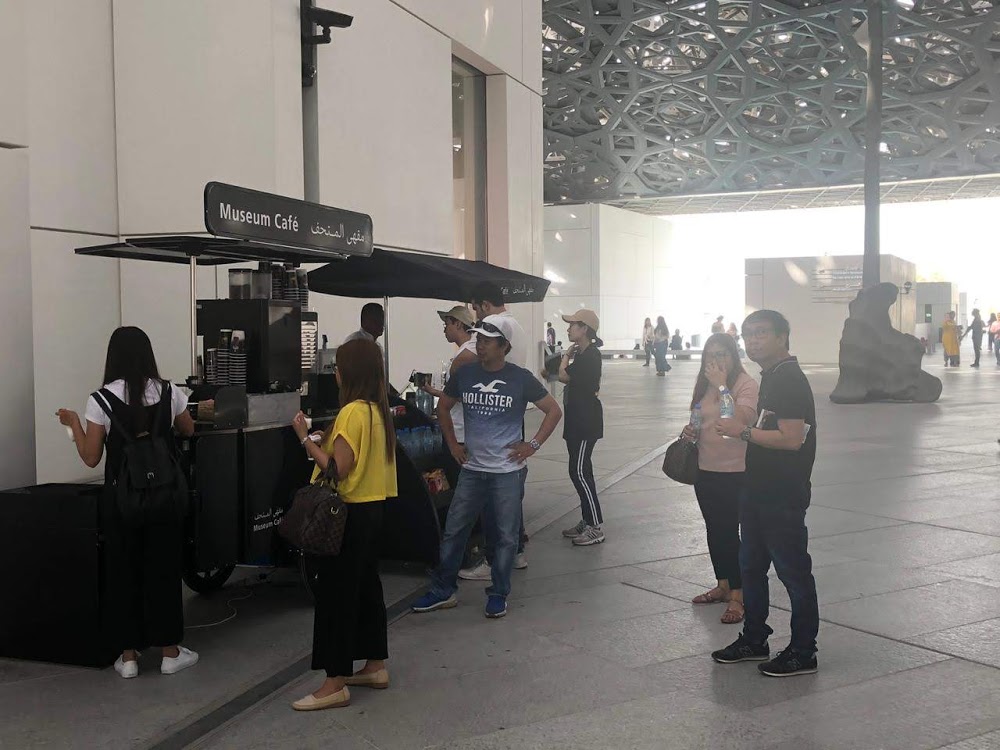 Remarkable due to its beautiful architecture and for its ambitious "raison d'être" as the world's first universal museum, the Louvre Abu Dhabi graciously hosts a Coffee Cart as a coffee & refreshments corner for visitors and guests. 
This goes to show that food carts can serve not just companies and businesses but also cultural institutions like museums and theaters.

4. For Product Sampling and Advertising




Global brands which are already household names, and whose business model is largely B2B, can use food carts as a means of direct advertising to their end consumers. This approach helps to further consolidate the brand among existing clients and to attract new ones, leading to increased market demand and, ultimately, sales.
Such is the case with two well-known coffee brands, Lavazza and Espresso, who used our coffee carts to promote their products in local communities across Denmark.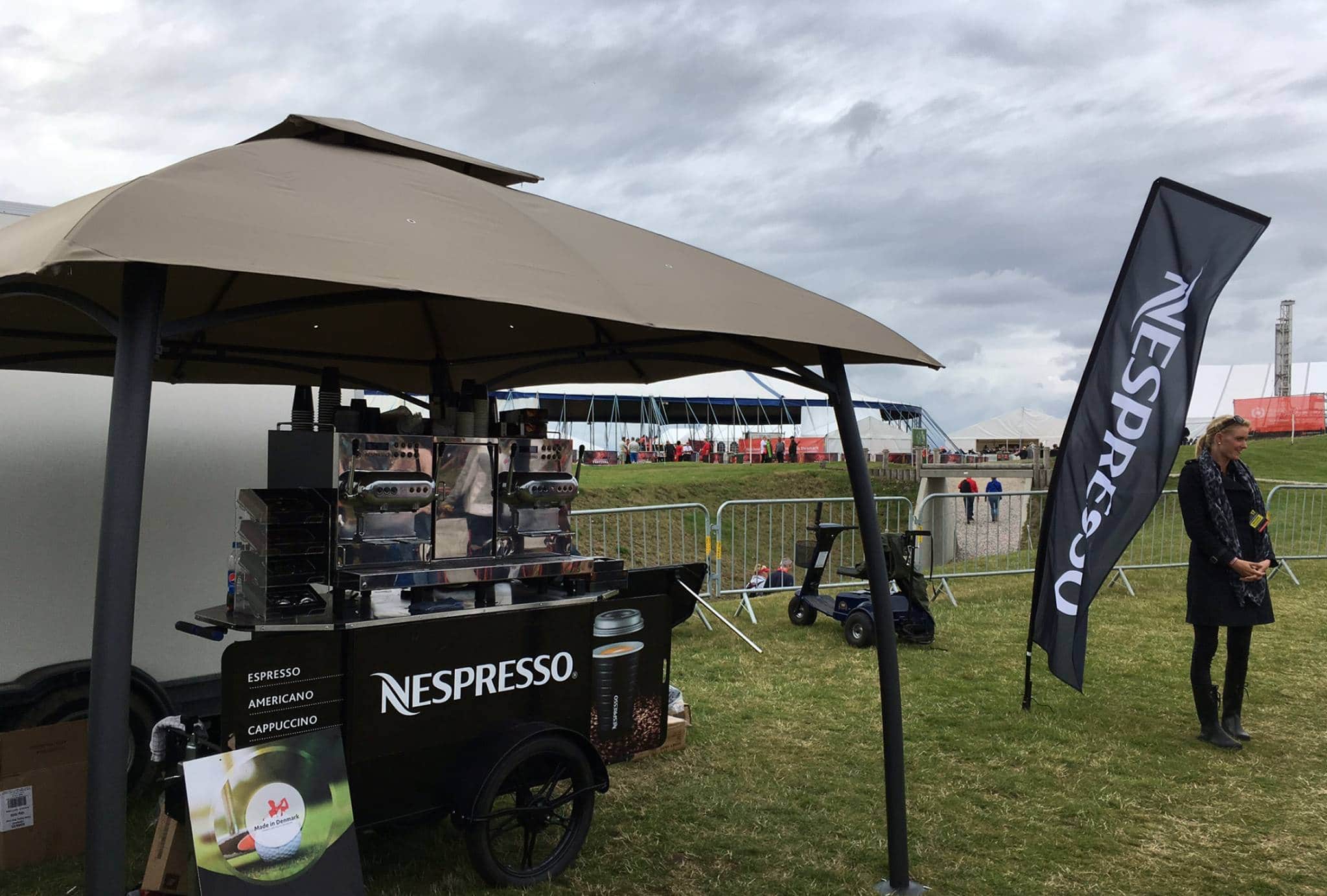 5. For Experiential Marketing Campaigns


The great thing about food carts is that your business or brand doesn't necessarily have to be in the food, beverage or hospitality industry to benefit from using one. In fact, two of the most creative uses of our vending carts were experiential marketing campaigns focused on promoting products and services:


Marc Jacobs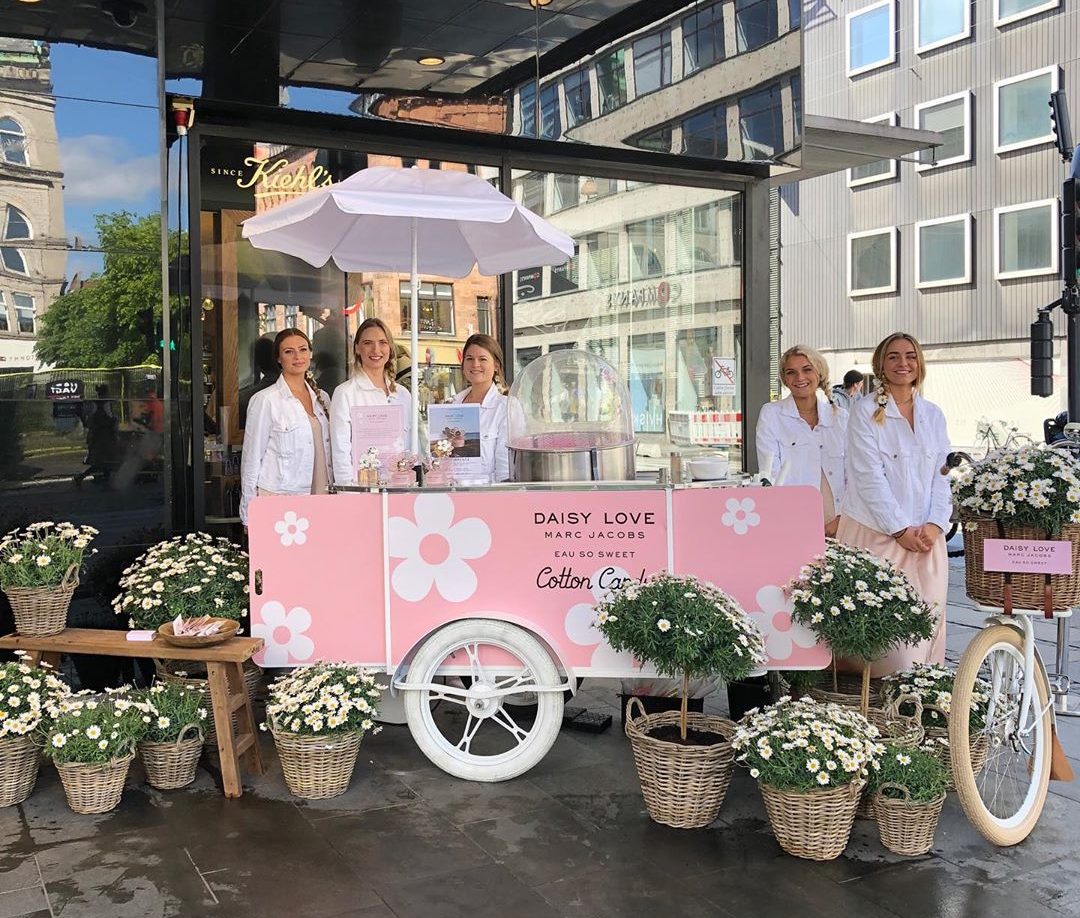 The marketing agency handling the launch of Marc Jacobs' Daisy Love perfume in Denmark outfitted one of our Basic Vending Carts with a cotton candy machine and placed it at the entrance of a shopping mall in a daisy decorated set. It was a highly unique and successful way of attracting viewers attention and engaging potential customers in a fun, playful manner.


Speedy France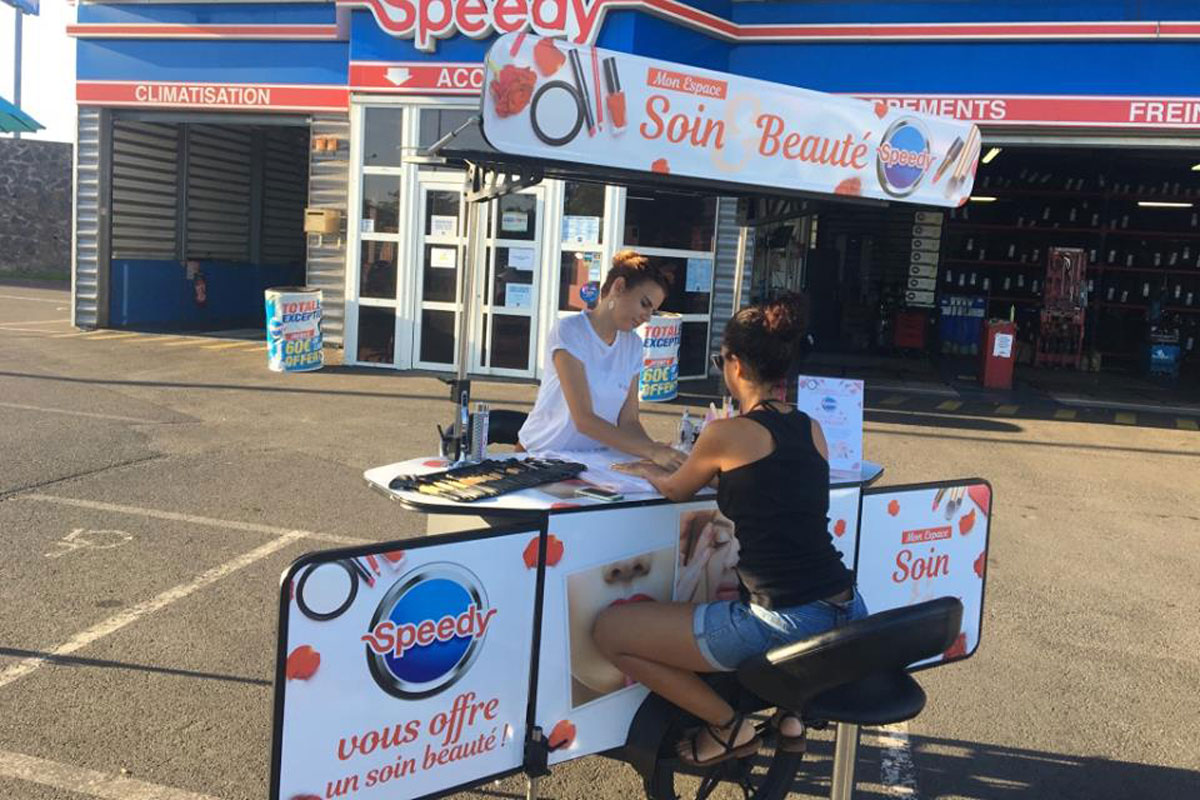 Speedy is one of the leading car service & tyre networks in France, with close to 400 outlets across the country. Their creativity matched their popularity when, during a promotional campaign, they treated their waiting customers to a full manicure service. For that, they used a Basic Vending Cart and the services of a talented nail technician.