Why Use an AdBike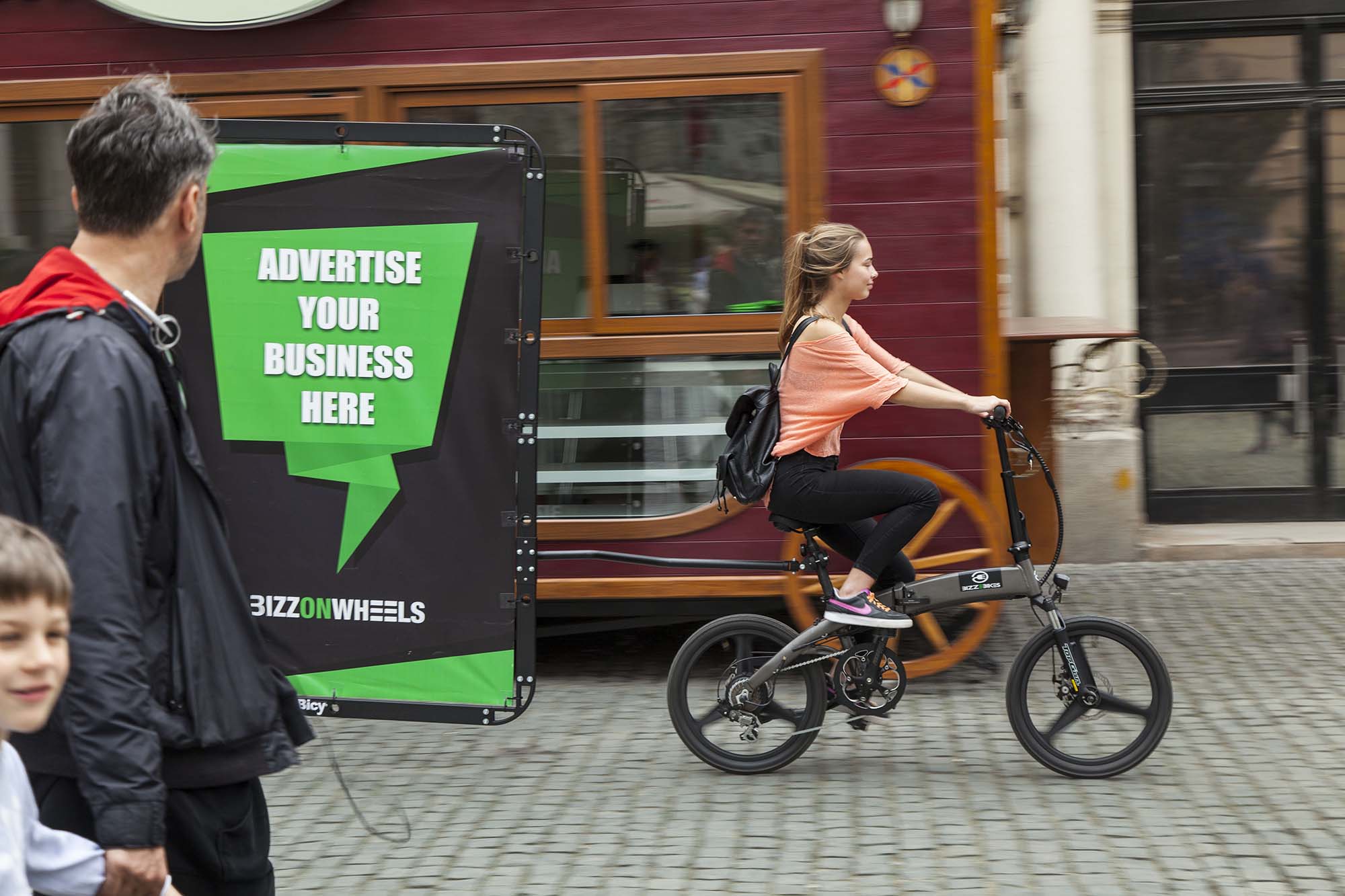 The new trend in outdoor marketing is represented by adbikes called AdBicy, which are mobile outdoor advertising media used to deliver any message in any place. The innovative adbike is ambient friendly and will help you promote your campaign right across your point of sale or headquarter. Isn't that great?
Renting a static or digital billboard is a very expensive outdoor advertising option; it requires many approvals and will only target people who pass by it. What if you could make your ads go further and keep track of them at the same time?
Adbikes will make it possible. The campaign can be take place anywhere you consider your target audience is while, at the same time, being creatively diplayed on a bike billboard trailer. Or you can choose to place it near your shop or headquarters.
Adbikes can either deliver an advertising message in motion or display it on a static trailer right in front of your point of sale, depending on the campaign specificity. Bike ads are the perfect solution for specific short time campaigns and promotions, engaging outdoor audience in real time with minimum cost per thousands of impressions.
Whether you choose to target nearby audience or to promote your business in other areas, the impact of an advertising bicycle will be strong in both cases.
An adbike in motion will make the people very curious about the message, while a bike advert near the point of interest will double the marketing impact and help the brand acquire interest of potential and actual customers in short time.
Bike advertising is the ideal marketing solution for new business launches, because it will target direct audience faster than any other outdoor instrument, such as billboards or leaflets. Art premieres, fairs and exhibitions will be fashionably announced and promoted trough adbikes, reaching all type of audience in very short time.
The AdBicy adbike is also the perfect promotion solution for teasing campaigns, secret messages and countdown launches in outdoor advertising.