NEW! Advertising Bikes for Sale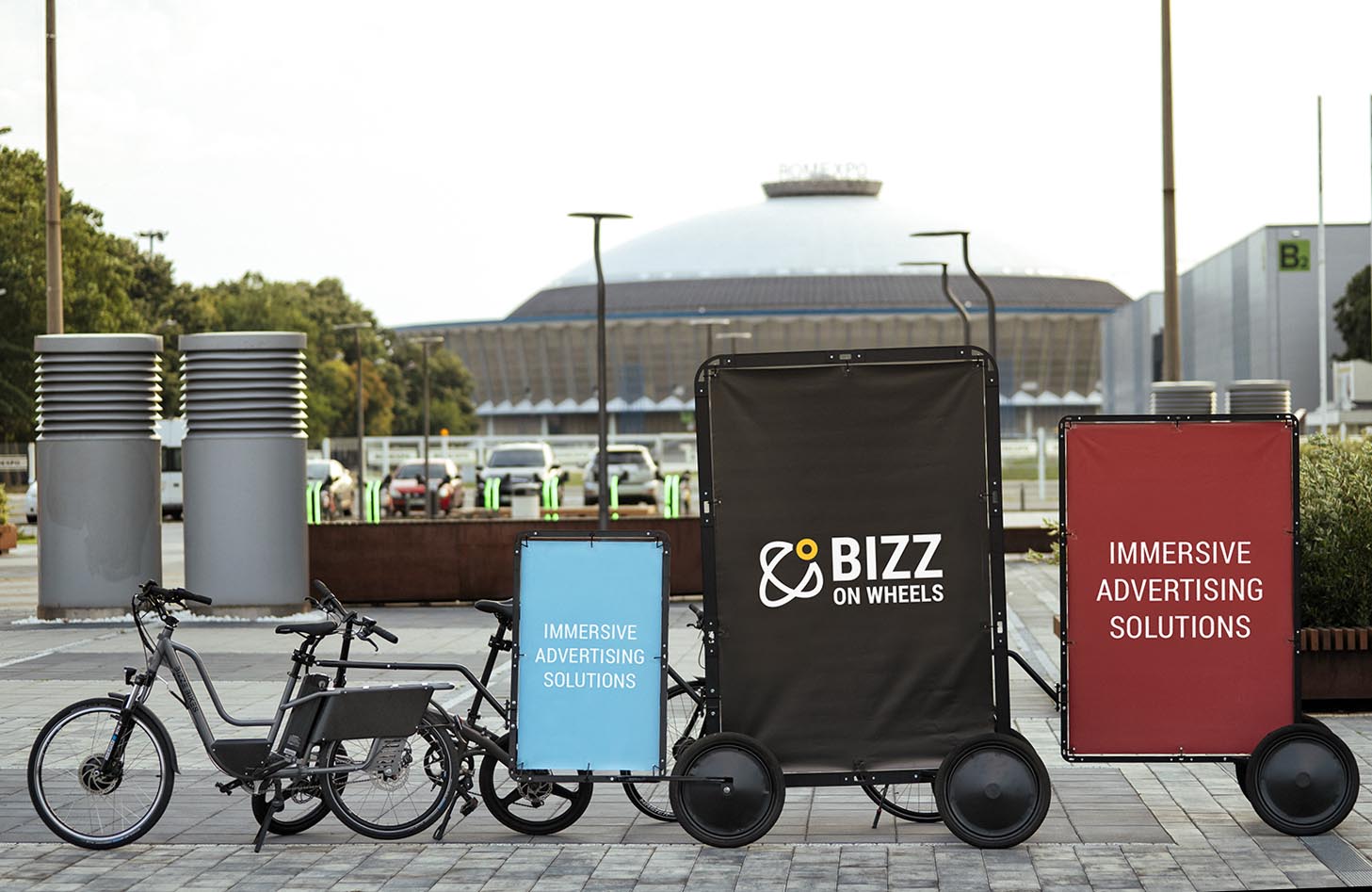 10 years ago, promoting a business was easy. You had dedicated phone books such as yellow pages and online directories that helped people find your business. Couldn't get more straightforward than that.
But now, advertising is a completely different story. Competition is fierce and you really need to stand out or step down. You have to run PPC campaigns, Social Media campaigns, remarketing campaigns, all to cut through the noise and put your business out there, in front of your potential customers.
But what if there is another way, a more cost-effective one, to get your message across? What if you could find an advertising medium that would allow you to reach thousands of people with the lowest cost per impression?
Does it sound too good to be true? Well, it isn't.
Say hello to advertising bikes, the most efficient out-of-home advertising media.
Also known as bicycle billboards, advertising bikes are a type of mobile billboards used by the outdoor advertising industry. They consist of a metal/steel/aluminum frame and a vinyl banner, and they can be connected to any bicycle, regardless of make and model, with the help of a saddle hitch.
This type of mobile billboard is one the most popular among advertisers, and, thanks to its unique advantages, the most capable in terms of gaining exposure and quick deployment.
The Unique Advantages of Advertising Bikes

Ease of Access
Bicycle mobile billboards can get to areas inaccessible to other forms of advertising, even more so than their motorised counterparts, truck billboards.
Large Reach with a Low Cost per Thousand Impressions
A single advertising bike can achieve between 5,000-50,000 views per day, depending on the population and the pedestrian/vehicle traffic of the targeted area.
It can easily be traced in real time via GPS and the banner impressions can be monitored with eye tracking software.
Great Visibility and Eye-Catching Design
Unlike tv commercials or online ads, bike billboards cannot be switched off or fended using an adblock. Quite the opposite, in fact. Their eye-catching design draws attention and stirs people's curiosity, making them ideal for delivering your message to large crowds.
Our Advertising Bikes for Sale
The AdBicy range, comprising three bicycle advertising trailers of different sizes and formats, is our trademark. We created it for business owners looking for cost-effective ways to advertise their products and services, and for young entrepreneurs who are searching for low-cost business ideas.
The original billboard that started it all, AdBicy L is an innovative mobile and bike billboard that can be used for both outdoor and indoor campaigns, in places such as city centers, shopping areas areas, parks, parking lots, outdoor event venues, shopping malls, showrooms, hypermarkets, office buildings etc. Its efficiency has been proven by one of our customers in Portugal who ran an ample OOH campaign: 100 AdBicy panels reached an impressive 10 million views within one month.
AdBicy is also the only mobile billboard that can change its traction mode. It can either be towed by a bicycle along city streets or by an individual, allowing it to access areas where other kinds of mobile advertising, stationary or mobile banners, are otherwise restricted.
No matter what idea pops up in your mind in the morning, it can be implemented by the afternoon in all your shops and in the evening you can quantify the results. It gives you the advantage you need in order to step in front of your competitors.
Its uniqueness, efficiency and versatility didn't go unnoticed: AdBicy won the Gold Medal at the International Exhibition of Inventions of Geneva and has also been awarded by OSIM, The State Office for Inventions and Trademarks in Romania together with a Special Prize award from the Ministry of National Education.