Advertising Bike Billboards Are More Effective Than Static Ones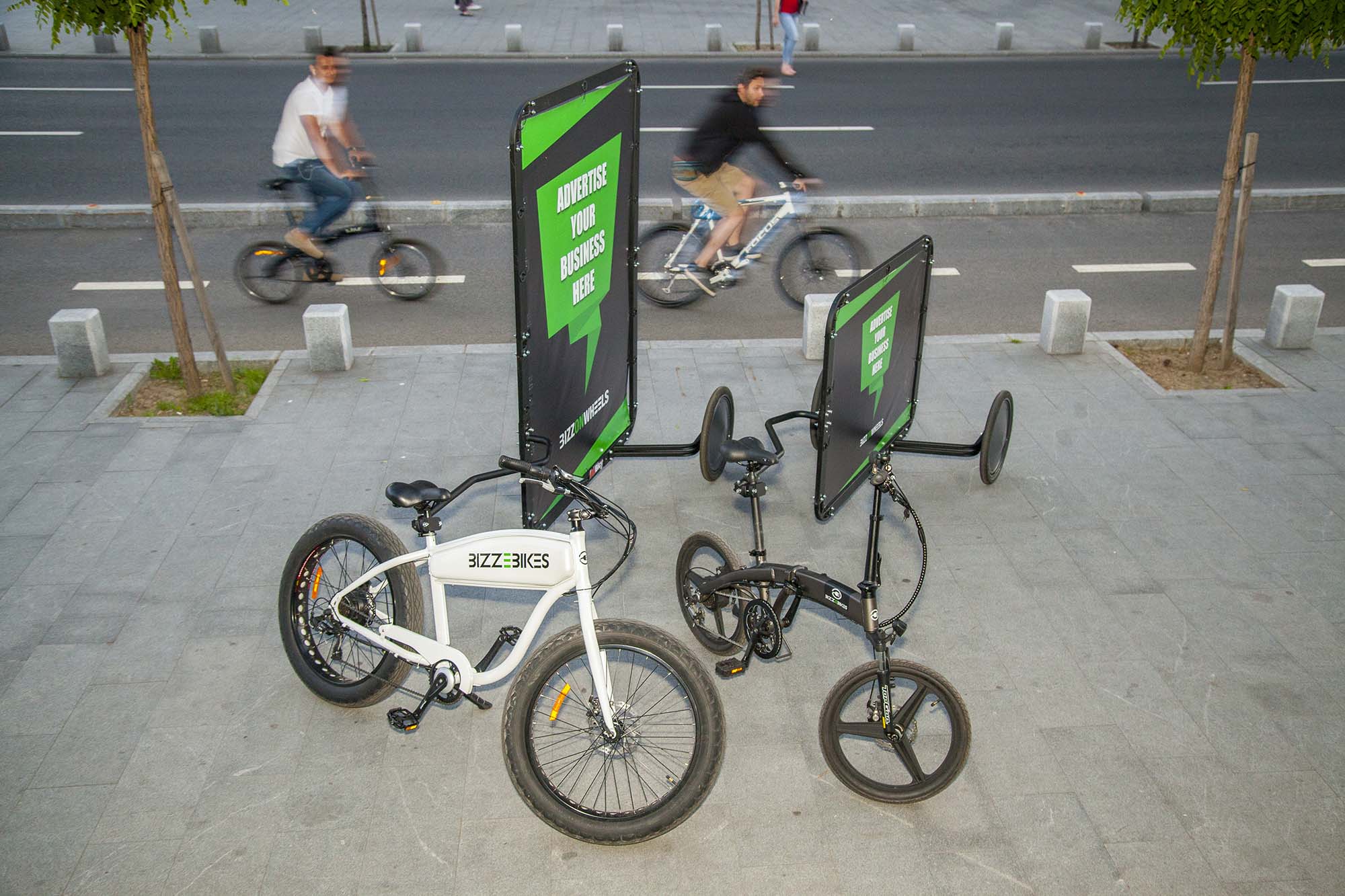 Advertising billboards are a part of our everyday life. Everywhere we go, we face at least one huge ad we don't pay attention to.
Static billboards have become almost invisible to people perception, mostly because they are everywhere, so we tend to ignore them.
Only innovative advertising attracts more views in the offline environment. Choosing an advertising bike billboard will help you draw attention of people who will definitely remember the message you're promoting.
Advertising trough bicycle billboards, while delivering the message in motion, will be more effective and easily noticed by your target audience.
Bike ads are easy to be carried away along the area you're willing to promote your product by anyone who can ride a bike and it does not imply big costs related to logistics.
Moreover, the modular bicycle billboards are easy to be disassembled and assembled again.
Advertising bike billboards are able to deliver a message in crowded pedestrian spaces where static billboards are not allowed.
A message carried away by a bike billboard trailer will be more visible by active people who will be surprised by the inventiveness of the promotion.
These ad tools can be easily ridden, so there is no worry regarding finding appropriate employees.
Anyone can ride a bicycle billboard trailer and it is a very pleasant job also. You can ride your own ad panels instead of exercising indoor. Adbikes can deliver all type of ads, from new products to traditional ones and also all type of campaign messages, which will be more powerful than static ones.
Bicycle billboard advertising is the new trend in promoting businesses or campaigns. It is eco-friendly, low budget and it has a very strong impact on the target audience.