Top 10 Low-Cost Business Ideas You Can Start Today (I)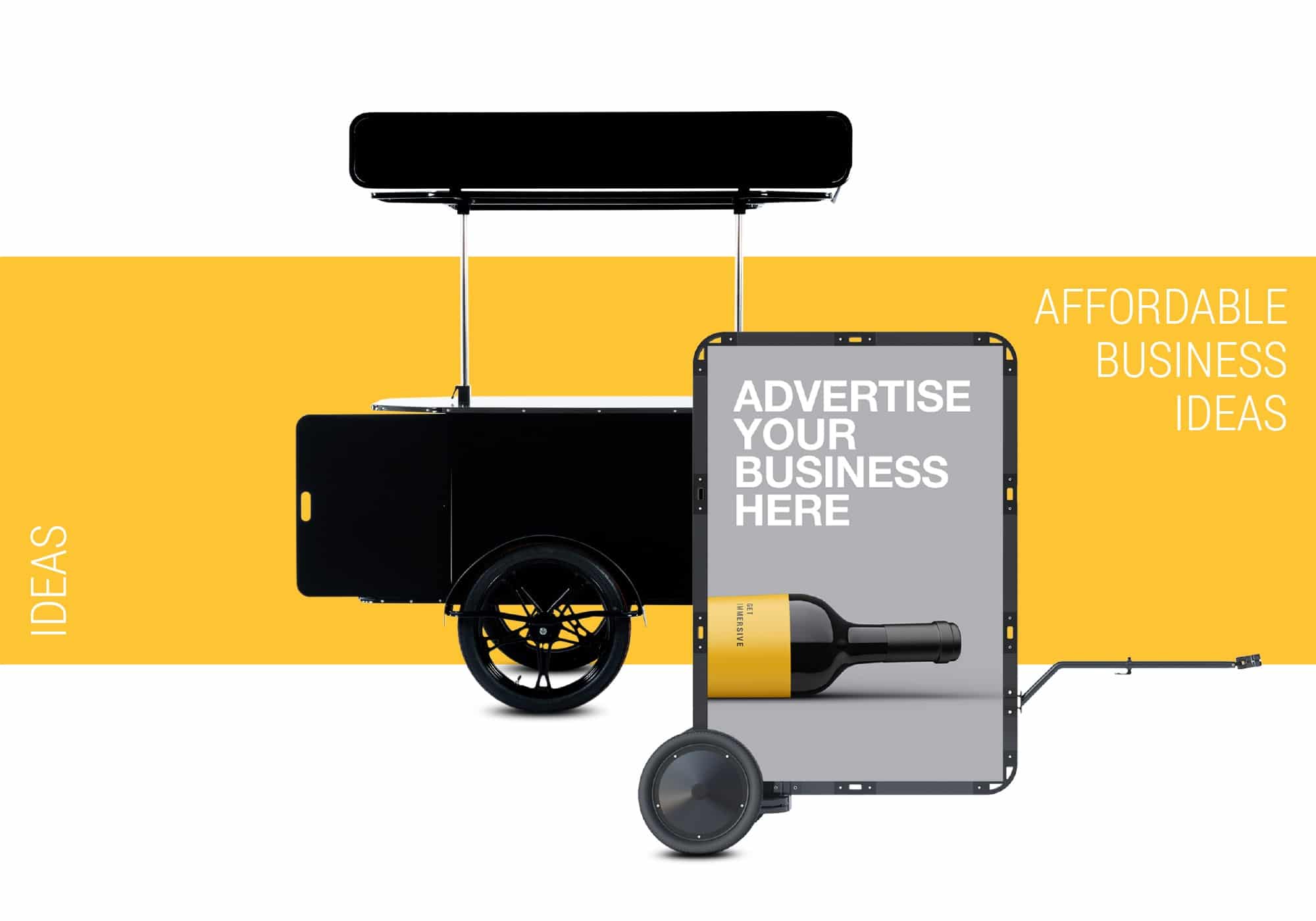 Welcome to 2016 – the Golden Age of entrepreneurship and creativity. Thanks to the constant evolution of technology and the Internet, we now have a world of small business ideas and opportunities literally at our fingertips.
Let's think about it for a second: we have global and social connectivity (Internet and Social Media), unlimited educational and data resources (Google, Wikipedia), crowdfunding and angel investors, mentors and even the possibility of creating a whole new market demand.
So today it's easier than ever to go solo and start your own small-scale business.
Let's face it, no matter how satisfying a full-time job may be, working for yourself is more meaningful and more rewarding than a steady cheque and employment benefits.
However, choosing to be an entrepreneur is riskier than following the 9-to-5 route, and it requires discipline, grit, creativity and determination.
But once you start seeing the benefits of being your own boss and working your way into making way more money than you ever could behind a desk, all your efforts will have been worth it.
So, you have the entrepreneurial thirst but not enough cash to quench it? Despite all the hype with massively funded startups that have popped up in recent years, there are still plenty of low-cost small business ideas out there that don't require you to spend a lot of money in getting them off the ground.
Let's find the business idea that's right for you:
Top 10 Low-Cost Small Business Ideas You Can Start Today, By Industry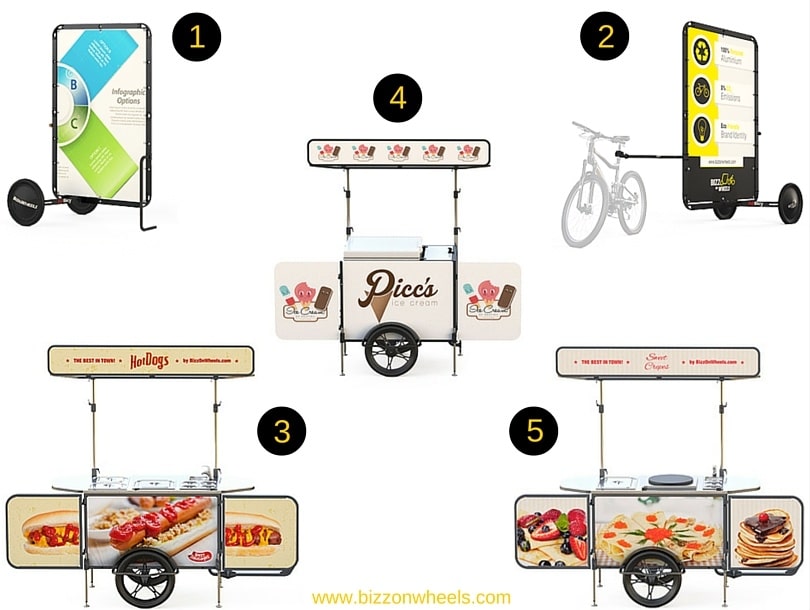 Advertising & Outdoor Advertising Small Business Ideas


1. Become a Brand Ambassador Promoting Products, Services & Events
Word-of-Mouth is a very powerful form of marketing, one that consumers trust above all others and the one that is most likely to drive sales for a company, according to Nielsen reports.
And it's easy to see why: when the last time a friend's or a relative's recommendation influenced one of your buying decisions?
Granted, word-of-mouth marketing differs from naturally occurring word-of-mouth, in the sense that it is actively influenced or cultivated by organisations, however, enabling person-to-person contact when it comes to promoting a brand, a product or a service is a highly effective method of encouraging sales.
However, if you want to step-up your game and generate a better than average income on a regular basis, you'll also need some powerful tools in your business "arsenal" .
With your own versatile mobile billboard, for example, you can go from simple freelancing gigs offering leaflets or coupons to actually being contracted for outdoor advertising campaigns: events promotion & ticket selling, goods & services advertising, election campaigns, and so on. There are plenty of inside tips on becoming a successful brand ambassador here.
Total Investment: the AdBicy mobile billboard, which can be trailed by a bike (adbike) or by foot (promowalker) costs US $700, with a 100% investment return time of as little as one week!
2. Start a Bike Advertising Agency
Boasting retention rates higher with up to 90 % compared to any other advertising medium, outdoor advertising is extremely good at generating brand exposure and interaction. And it's not difficult to understand why: it's much easier to skip a TV or a radio commercial than it is to avoid a poster.
Outdoor advertising also produces the best combination of reach and consumer activity of all media, with 22% of people taking action such as social media engagement, online searches and purchases, within a half-hour of exposure to billboards and outdoor video commercials (source).
On average, we spend 2 hours or more per day commuting, which amounts to a lot of time away from home and on the move. Then there are the weekends, generally dedicated to shopping and outdoor leisure activities. Companies and media buying agencies are aware of that, and they are always looking for effective ways to reach their target audience while they're not watching TV, reading newspapers or scrolling down their Facebook feed.
A bike advertising agency has many advantages right from day one: advertising bikes are bound to draw attention, they are eco-friendly, and they can reach areas which other forms of advertising cannot (beaches, parks, bike lanes and paths etc.).
Using adbikes or adwalkers is also a great method to advertise around conventions, trade shows, outdoor parties and festivals, sporting events, concerts and other large crowd gatherings.
When deployed in groups of three or more, advertising bikes create a strong visual presence with an undeniable outdoor advertising impact.
Now, let's talk about costs. US $2500 will allow you to buy 3 AdBicy mobile billboards, enough to run an advertising campaign in a single location or two – three simultaneous ones in different locations. Based on the numbers provided by over 1000 of our customers, from 50 different countries, we've calculated that the average profit per panel per day is approximately US $250, which means that, with 3 of our advertising bike billboards, you have the potential of making US $750/day.
Total Investment: US $3000 will be just enough to cover the mobile billboards costs, your business fees and the man hours involved in your first campaign. The amount can be recovered in as quickly as 3-5 working days, depending, of course, on the industry rates practiced in your country.
Street Food Low-Cost Business Ideas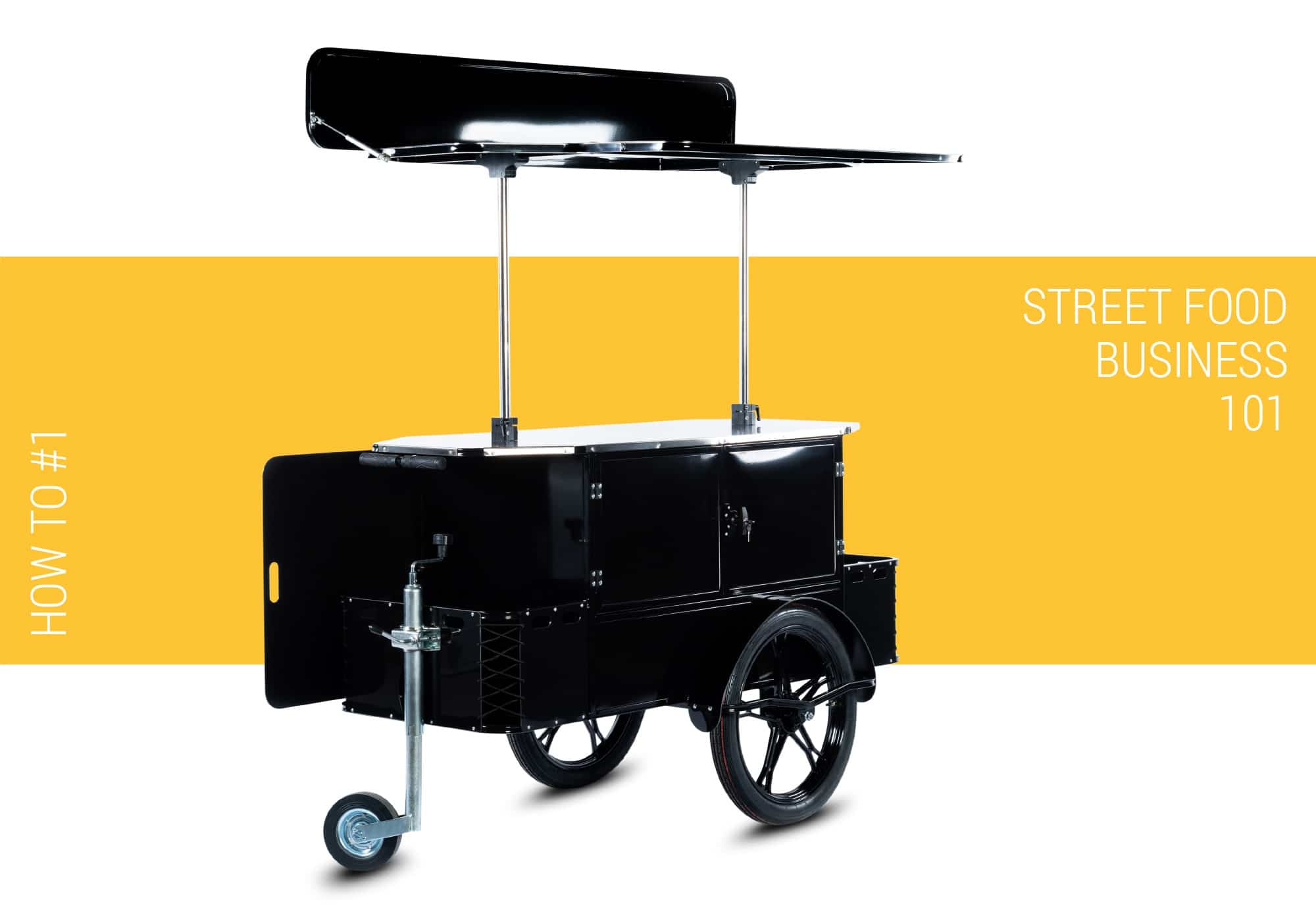 3. Start a Hot Dog Cart Business
If you enjoy spending time outdoors, meeting new people and preparing tasty snacks while cracking a joke or two, a hot dog vending cart business may be just right kind of venture for you.
Although there are a lot of articles and resources out there that would have you believe selling hot dogs out of a vending cart 3 hours a day is a sure recipe for getting rich quickly, the reality is this business may be simple and profitable, but it takes work.
You have to be prepared to spend a couple of hours daily on physical tasks such as cleaning up the cart and carrying cases of food, drinks, coolers etc.
There are also some important things you should consider first: business permits and licensing paperwork, food safety training, and identifying the best locations around your area for selling hot dogs. If you do it the right way, repeat business, tasty hot dogs and happy customers will become the things you will look forward to every day.
The biggest challenge to overcome when starting a hot dog vending cart business is to obtain a vendor's permit, with requirements and regulations varying from area to area. The good news is, even if you can't get one, you still have the possibility of operating your hot dog cart on privately-owned property and to provide catering to functions or events such as fairs, flea markets, auctions, sporting events and parties.
Total Investment: a budget of US $6000 will cover the hot dog vending cart cost and the initial startup fees. This is a great business to operate on a full or part-time basis, and assuming you can secure a good vending spot or local events to cater to, you could earn US $ 4000 per month and more, recovering your investment in just a little over a month.
4. Start an Ice Cream Cart Business
With ice cream being a crowd favorite during summer and at any large outdoor event, from festivals and concerts to sports games and promotional events, setting-up an ice cream vending cart business is as exciting as it is profitable.
Even with constraints such as seasonal reliance, supermarket competition and street vending legislation, there's a huge market for ice cream and a vending cart has the potential to make a lot of money pretty much right from the start. It's no secret that ice cream profit margins are amongst some of the best in the food industry.
Over the last decade, a lot of things have changed regarding street food vending and each city/state/country has its own regulations in place for businesses of this nature.
This is the reason why, before making any decision, we recommend you to contact your local authority and find out what kind of licenses you will require for an ice cream push cart and where you're allowed to trade as well as the no-go areas.
Provided you're all set on the legal front, you should also start working on your sales approach since, in some areas, mobile trading can be very competitive and competition for the best routes is very strong. Try to find a differentiation angle and to work out a sales pitch that's different, inviting and unique to your business.
Total Investment: US $8000 is most likely the budget you'll need to buy a high-quality ice cream vending cart and to cover your business startup costs. Even if it's reliant on good weather and sunny days, this is a very lucrative business, and as soon as you find your good vending locations or even private parties to cater to, you're on your way to making approximately US $5000 per month, returning your investment in a month and a half.
5. Start a Crepe Cart Business
Deliciously French and very popular throughout Europe, crepes have a high street appeal due to their culinary versatility.
These very thin pancakes can be filled with just about any ingredient you can think of, including meat; cheeses, creams, and eggs; spinach, asparagus, peppers and mushrooms. Sweet or dessert crepes are often filled with chocolate, fruits, jams, sweet cream, and even ice cream.
Same as with the hot dog vending carts and ice cream vending carts, starting a crepe vending cart business has its own legal requirements and particularities which need to be addressed before sketching your business plan and making a financial commitment.
Depending on your location, it's possible that your local Food Safety authority has classified crepes, along with pancakes and waffles, under a special food category, which most likely means an extra set of regulations, including the requirement to have a sink onsite.
Nevertheless, it's better that you clarify these aspects right at the beginning.
Total Investment: with a budget of US $8500, you can get a towable, fully equipped crepe vending cart and settle the startup fees of your new business. Our customers say this can be a profitable and enjoyable venture, as long as you thoroughly plan it first, and that a full return on investment can happen in approximately 6 weeks.